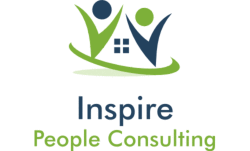 People are a core part of your business...
To achieve business success you need to ensure you are equipped to get the best out of the people who form part of your team. Enable them to assist you deliver quality results for your clients and ultimately your business.
Elisa Nudelman
Principal
Elisa has over 15 years human resources experience, predominantly working with small to medium sized businesses with a desire to grow. Through this experience, Elisa has developed a thorough insight into the issues facing growth businesses and how to provide commercially effective and efficient solutions.
Elisa specialises in providing tailored advice on staff planning, development, reward and retention and understands the importance of ensuring that the advice provided is aligned with each individual business' objectives and vision.
She enjoys working with small to medium sized businesses, providing practical advice that adds value and inspires you, the business owner, and the people who work in your business.
Personally, Elisa enjoys spending time with her family, husband Adam and gorgeous little boy, Noah. Now living in South Gippsland, they are spoiled with fantastic scenery and only a short drive to the best beaches in Victoria.