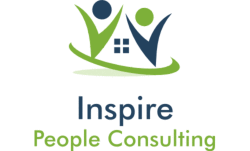 Here is what some of Inspire People Consulting client's have to say...
​
"Elisa undertook a review of our HR policies and procedures for our financial planning practice and we subsequently engaged Elisa to update our HR Manual and Employment Contract templates.
We found Elisa, very professional and knowledgeable within the scope of work undertaken and would have no hesitation to recommend her services."
John Murdica
Managing Director
Retire & Wealth Planners Pty Ltd
"Prom Coast Centres for Children Inc. (a not for profit community-based Early Childhood Service Provider) have been very fortunate to be guided by the professional services of Elisa to review and develop a comprehensive Human Resources plan for our organisation.

Whilst the Early Childhood industry was new to Elisa, she has worked efficiently within tight timelines to ensure that we met all our regulatory employment requirements. This has been achievable through her extensive network of professional industry contacts.

Elisa has overseen the implementation of a new payroll system, development and roll out of employment contracts and conduct of a staff satisfaction survey, all of which have been critical in ensuring that our services can continue to operate within a "business as usual" position for families requiring our essential services in the community.

With Elisa's extensive experience and commitment to our organisation we had the confidence that we could succeed in implementing the complex and expedited Human Resources plan she developed. Elisa continues to provide support to our Committee of Management in the areas of strategic planning and as an active parent in our community."
Wilhelmina Pruyn
President
PCCC Inc
"Recently I sought the services of Elisa Nudelman at INSPIRE PEOPLE CONSULTING.
I was seeking clarification of Workplace Entitlements for apprentices in the Building and Construction Industry. We had three apprentices all at different year levels, and being managed by different Apprenticeship organisations.
At the time we were also transitioning a former subcontractor to permanent fulltime employment status.
I needed advice on what his entitlements would be in relation to;
Previous level of experience

Tasks expected of him

Various worksite considerations.
Elisa was readily available to answer my questions, and supply me with the information I required.
It enabled me to apply the correct entitlements and ensure the appropriate conditions were available for the wellbeing of our employees.
I am more than happy to recommend INSPIRE PEOPLE CONSULTING to anyone with HR requirements for their business or organisation."
Robyn McKerlie
Manager
McKerlie Builders