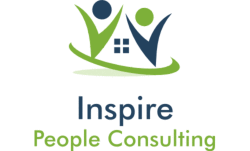 Do you struggle to find quality candidates that are interested in working for a smaller business?
Do you find it hard to keep your team engaged in your business?
Do you want to ensure you are remunerating and rewarding your team appropriately?
Would you like assistance in effectively dealing with performance issues if and when you need to?
Do you think you would benefit having access to a HR Expert to be your specialist sounding board to discuss the above types of issues with and to help you manage your people and performance challenges on an as needs basis?
How we can help?
Inspire People Consulting can offer you this support. Inspire People Consulting is also a small business, having worked within the SME environment for over 15 years; we truly understand how difficult it is to juggle the many hats a business owner wears.
Let us help you with one of those hats by becoming your sounding board for all your people and performance issues.
You will have access to:
a people and performance expert (either via phone or email) to discuss people and performance issues as the need arises;

People & Performance templates and checklists (eg., Position descriptions, interview questions, performance management processes, etc) based on health check outcomes

Quarterly e-news to keep you updated on the latest developments (eg. industrial relations/salary data/tips and ideas)
What's involved?
Step One – We invest in you...
We undertake a "health check" with you to understand how you are currently managing the people and performance aspects of your business. We document key areas of focus for the business and present them back to you.
Step Two – You invest in us...
Based on the outcomes from the people and performance health check, you can purchase blocks of hours to access the Sounding Board over a 12 month period.
Number of Hours Cost per month Total Cost
6 hours $175 $2,100
12 hours $300 $3,600
18 hours $375 $4,500
24 hours $400 $4,800
We will arrange a monthly direct debit with you based on the agreed block of time required.
To find out more or to book your complimentary people and performance health check contact Elisa Nudelman on
0401 574 060 or inspirepeopleconsulting@gmail.com